Thanks to its exceptional location, the Residence offers a very pleasant and varied lifestyle:
Magnificent gardens, sunny terrace, Soignes Forest opposite, small and famous restaurants nearby, shopping a short distance away for those who want it, everything is done to help you forget the problems of life that are usually encountered in retirement homes.
Due to its decoration and ambience,
you will have the impression of being in a hotel
and not in a retirement home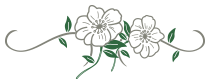 Particular attention has been paid to producing a harmonious and appropriate garden.
It was designed to be accessible to as many people as possible, with a recreational part for children, and has an abundance of varied species that flower for as long as possible.
There are numerous benches and sheltered corners where you can linger to chat or take advantage of a fine day.
The terrace will enable you to quench your thirst while tasting a small ice cream, if you wish.
Unless you prefer to take part in an activity or a board game in the open air …
Our situation on the Chaussée de Waterloo, in the "le Prince d'Orange" locality, provides you with numerous possibilities for public transport from the Stib, Tec and De Lijn, as well as trams arriving at the terminus at Fort-Jaco.
TRAM STIB
92
Stop : Fort-Jaco
BUS De Lijn
136 & 137
Stop : Prince d'Orange
BUS TEC
123 - 124 - W - 365a
Stopt : Prince d'Orange
The Prince d'Orange neighbourhood